On behalf of NISC's Board of Directors and employees, we invite you to take a moment to review NISC's 2018-2019 Annual Report, which showcases some of the highlights and financial achievements of our past fiscal year.
The 2018-2019 fiscal year saw the end of our 50th anniversary, celebrating NISC and our Members' rich history and how we were formed by our predecessor organizations, Central Area Data Processing (CADP) and North Central Data Cooperative (NCDC). We are proud to be a technology company with more than 50 years of experience in serving our industries, and we greatly valued the opportunity to look back with gratitude and celebrate with our Members.
While a big part of the fiscal year included a reflection on our history, our sights are set on moving forward, continuing to leverage the latest in technology to serve our Members and meet your challenges head on. During this fiscal year, two organizations joined the NISC family – Electrical Distribution Design and Affinegy – to enhance our engineering and broadband offerings. Cybersecurity continues to be a critical solution, and this fiscal year saw the launch of the CyberSense Educational Kit to help you educate your members and customers on the importance of cybersecurity and how to avoid cyber threats. We also hit a significant milestone of 1 million text messages sent each month from our Messenger solution, showcasing the importance of consumer engagement.
Shortly following the end of the 2018-2019 fiscal year, after 17 years of leading our technology cooperative, Vern Dosch announced his retirement and Dan Wilbanks accepted the role as NISC's new President and CEO. Despite this change in leadership, NISC remains focused on continuing to serve our Members by providing solutions and support to help them overcome challenges every day. Together, we have worked to create efficiencies and enable you to best serve your members. We're excited to continue innovating and serving you in 2020 and beyond.
Regards,
Reg Rudolph and Dan Wilbanks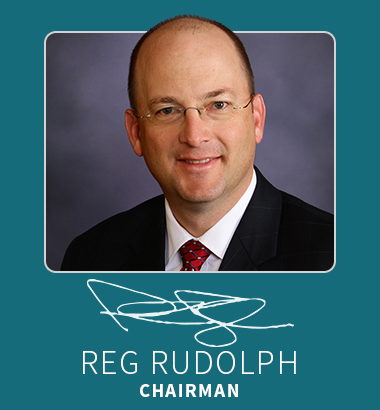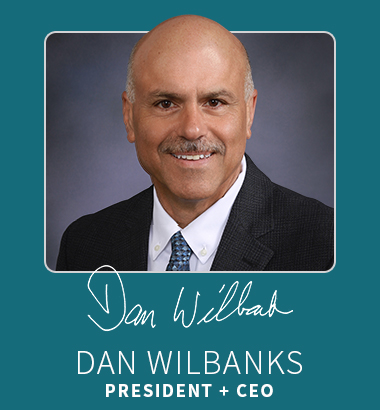 JULY 2018
700th SmartHub implementation
iVUE version 2.42 released for Telecoms and Utilities
Momentum Telecom partnership announced
AUGUST 2018
Capturis Customer Information Conference held in Mandan, N.D.
SEPTEMBER 2018
NISC holds the 2018 Member Information Conference (MIC) in St. Louis
NISC launches CyberSense Educational Kit to help Members with Cybersecurity awareness
NISC announces design and functionality enhancements for iVUE Mosaic
NISC AMS, Integration/Capital Credits and Tech support centers named to the HDI CSAT Elite Top 50 for support
NOVEMBER 2018
iVUE version 2.43 released for Telecoms and Utilities
American Heart Association Workplace Health Achievement – Bronze Status
St. Louis Business Journal Healthiest Employers Finalist
American Diabetes Association Wellness Lives Here Initiative – Corporate Health Champion
NISC SmartHub and several Members recognized for energy efficiency contributions by the Virginia Energy Efficiency Council
FEBRUARY 2018
NISC holds their Telecom Annual Meeting in New Orleans, La., in conjunction with NTCA's RTIME
MARCH 2019
iVUE version 2.44 released for Telecoms and Utilities
NISC launches Voice Assistant functionality enabling SmartHub on smart home devices
NISC acquires Blacksburg, Va. – based Electrical Distribution Design, Inc.
NISC holds their Annual Meeting in Orlando, Fla., in conjunction with NRECA's TechAdvantage Conference & Expo
NISC partners with Equifax for commercial credit check solution
APRIL 2019
NISC acquires Austin, Texas-based Affinegy
NISC Launches User Services System to enhance broadband solutions
MAY 2019
Susan Imm promoted to Vice President of Member & Industry
NISC Launches Member marketing kit for SmartHub
NISC reaches 1 million text messages per month sent from Messenger
JUNE 2019
Named "Best Places to Work in IT" by Computerworld for the 17th time
The management of the company is responsible for the integrity of its financial statements. These statements have been prepared in conformity with generally accepted accounting principles and include the best estimates and judgments of management. The company maintains a system of internal accounting controls designed to provide reasonable assurance that assets are safeguarded against loss or unauthorized use, and that transactions are executed in accordance with management's authorization and recorded and summarized properly.
Our independent auditors have audited the company's financial statements. The audit is conducted in accordance with generally accepted auditing standards, which require a review of the internal accounting controls and tests of accounting procedures to the extent necessary for the purpose of their audit.
To ensure complete independence, the Board of Directors selects the independent auditors and is presented with the full audit report at their regular Board meeting in September of each year.