On behalf of NISC's Board of Directors and employees, we invite you to take a moment to review NISC's 2020-2021 Annual Report, which showcases some of the highlights and financial achievements of our past fiscal year. For a complete listing of the 2020-2021 fiscal year's achievements, please review the timeline below.
In the second half of 2020, NISC continued to focus our efforts on virtual experiences for our Members. With much of the world still in a holding pattern from COVID-19, we were committed to ensuring our service to Members didn't skip a beat. After making the difficult decision to cancel the Member Information Conference (MIC) for the first time since September 2001, our teams transferred their energy and efforts into planning a virtual event unlike any other. THRIVE was held in October 2020, and more than 4,000 attendees from 700 different Member organizations joined us to hear the latest innovations from NISC.
One of those innovations included the launch of another piece of our iVUE Connect Enterprise System – Marketing. iVUE Connect – Marketing allows NISC Members to boost their sales and marketing efforts anywhere, anytime, helping them gauge end-user interest in new services or solutions, more accurately target messages and increase customer satisfaction.
Throughout our fiscal year, we also converted many of our standard Member operations to a virtual format including Member visits, business process consulting engagements, workshops and even implementations. Though we greatly value any opportunity to be face-to-face with our Members, we remain dedicated to ensuring Members receive the best experience possible from NISC, regardless of the medium.
While NISC thrived in serving our Members virtually, cyber criminals thrived too with new avenues to exploit organizations. We ramped up our cybersecurity offerings to Members in August, deploying Patch Management & Automation, a comprehensive patching system for both operating systems and third-party applications that helps decrease the risk of a security breach while increasing staff efficiency. By December of 2020, more than 400 Members were deployed on the monthly operating system patching schedule. We also continue to release new resources in our NISC CyberSense Education Kit each year, helping to spread cybersecurity awareness and knowledge. This remains a critical focus area for us at NISC.
In April, we launched a new way of understanding NISC solutions through our product simplification initiative and our redesigned NISC.coop website. Our goal was to simplify the NISC family of products and get the focus back on the impact the NISC Enterprise System has on your organization. We hope this new way of organizing solutions has brought a heightened sense of understanding as to how our solutions work together and how to make the most of your investment in NISC.
It was undoubtedly a year of adapting and transitioning, but we are thankful to be in a strong financial position and for our Members' trust in us as we navigate new challenges and opportunities. We have many more exciting projects underway for the year ahead, and we look forward to another year of service to our Members.
 Regards,
Gary Johnson and Dan Wilbanks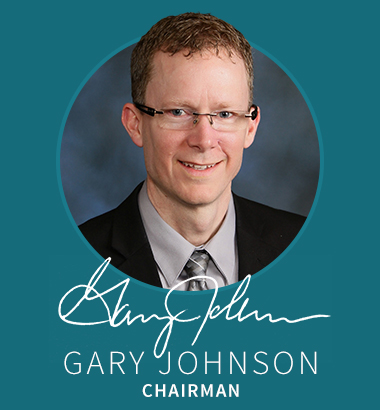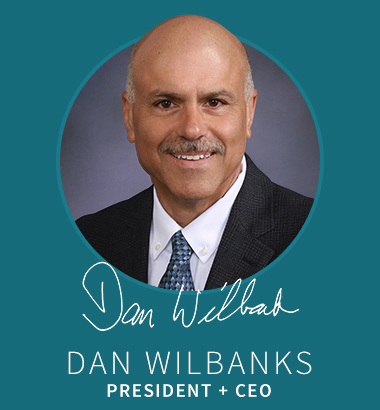 AUGUST 2019
Capturis Customer Information Conference held in Mandan, N.D.
SEPTEMBER 2019
NISC holds the 2019 Member Information Conference (MIC) in St. Louis
NISC refreshes CyberSense Educational Kit to help Members with Cybersecurity awareness
NISC Announces New Brand
OCTOBER 2019
NISC Joins Broadband Forum
NISC creates the Member Value Team
NOVEMBER 2019
Member Go Live on NISC User Services System
SmartHub WiFi Available in App Stores
American Heart Association and STL Business Journal Awards
JANUARY 2020
Dan Wilbanks Becomes NISC President and CEO
FEBRUARY 2020
NISC holds their Telecom Annual Meeting in Phoenix, Ariz. in conjunction with NTCA's RTIME
APRIL 2020
First Virtual Implementation
NISC announced workshops will be online at no charge to our Members; attendance tripled
MAY 2020
NISC Community Redesigned and Launched
JUNE 2020
NISC reaches 1 gigabit per second (Gbps) testing success with User Services System (USS) reporting
New Pricing Simplification Strategy Launched
Named "Best Places to Work in IT" by Computerworld for the 18th time
YP Award
The management of the company is responsible for the integrity of its financial statements. These statements have been prepared in conformity with generally accepted accounting principles and include the best estimates and judgments of management. The company maintains a system of internal accounting controls designed to provide reasonable assurance that assets are safeguarded against loss or unauthorized use, and that transactions are executed in accordance with management's authorization and recorded and summarized properly.
Our independent auditors have audited the company's financial statements. The audit is conducted in accordance with generally accepted auditing standards, which require a review of the internal accounting controls and tests of accounting procedures to the extent necessary for the purpose of their audit.
To ensure complete independence, the Board of Directors selects the independent auditors and is presented with the full audit report at their regular Board meeting in September of each year.